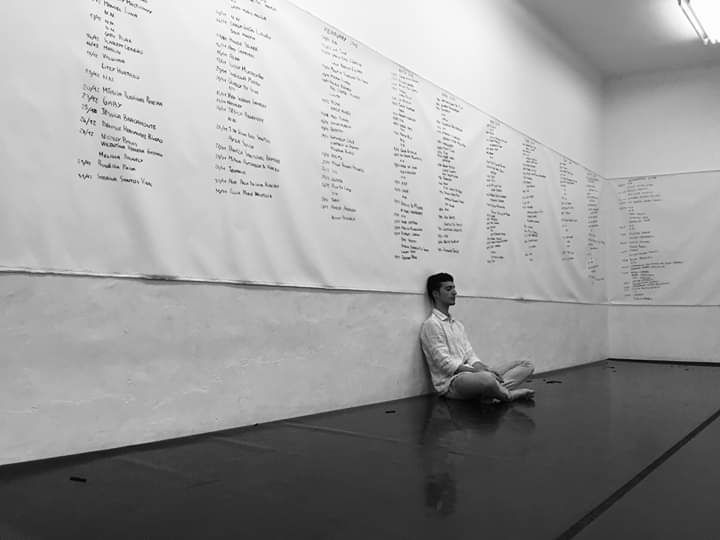 30 Dec

Interview with Leonardo Sinopoli

MEET LEONARDO SINOPOLI FROM AOSTA, ITALY – ONE OF THE TREE OVERALL WINNERS OF 15TH ARTE LAGUNA PRIZE. HIS POWERFULL PERFORMANCE TURNS THE SPOTLIGHTS THE VIOLENCE SUFFERED BY LGBTQ* COMMUNITY


Please tell us more about your experience with Arte Laguna Prize ― what are the positive implications of this competition, and how did you feel when you heard your name among the winners?

I already knew about Arte Laguna Prize but I never did the application. This year I decided to apply with my performance "331, say their names". Arte Laguna for me was more than a competition, I found a family and as I already said many times, Arsenale's walls were like two arms that gave me a big hug. To be one the three overall winners was a dream. When I heard my name, I was with my family and friends and my legs started to shake. It's not easy to describe that moment.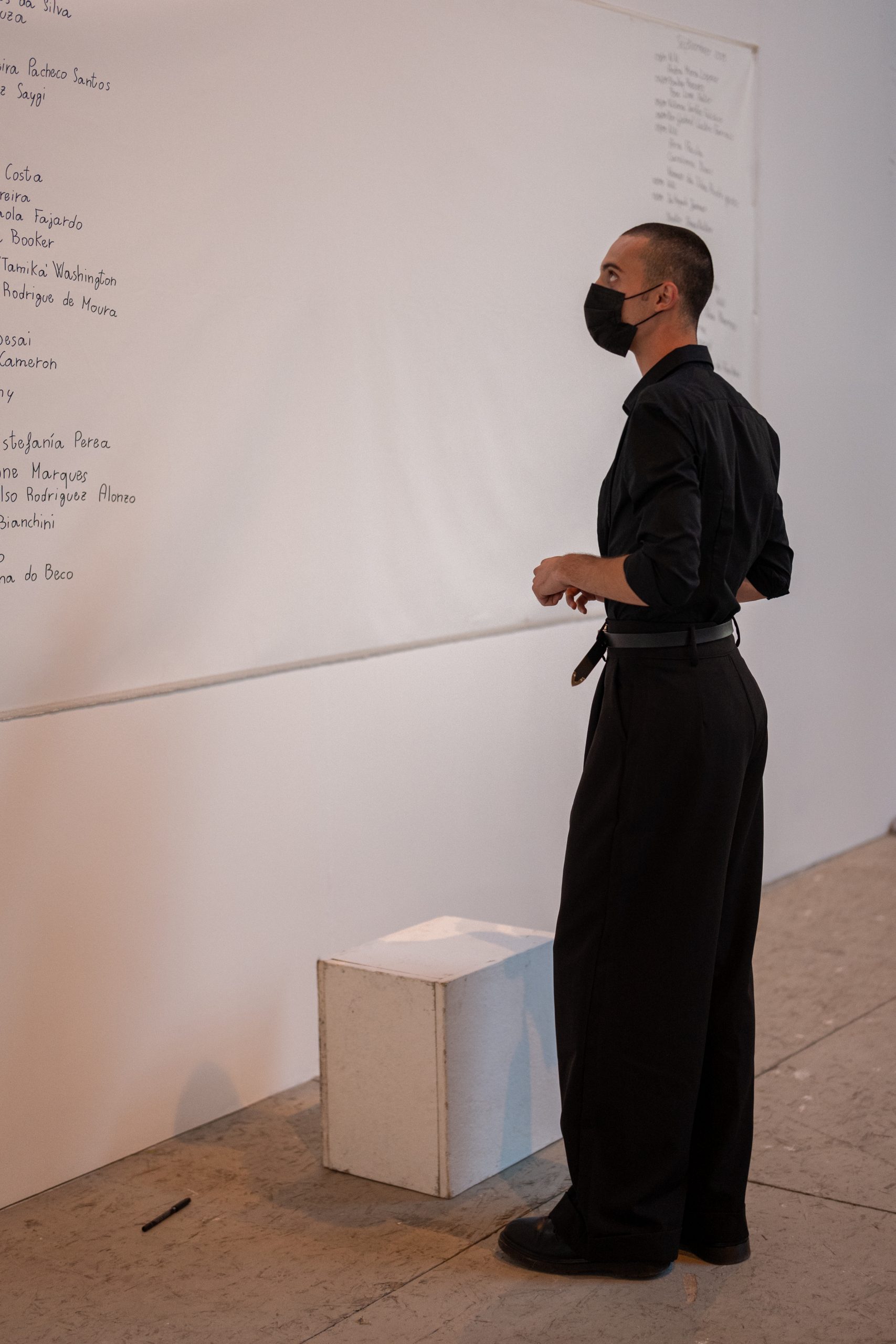 So, it was a great moment! Talking about your art work 331, SAY THEIR NAMES, what did inspire you to realize this performance, which is its aim, and how demanding is the production process?
This performance is something that I created during my LGBTQ*'s activism. Glad to be the winner of the competition but you know, there is not a lot to be happy.
I memorized 331 dates and full names of transgender people killed in one year. I wrote these dates and names one at a time, letter by letter on a 10-meter-long canvas, creating a large calendar. I am not simply writing a list of names, I wish to commemorate people in flesh and blood who have been tormented, burned and/or stoned. I wish to bring attention to this historical period in which these crimes must no longer be accepted and can no longer go unnoticed. But to win with this performance make me understand that a changing is happening. A necessary changing in this time of history, when the DDL Zan was drowned in the laughter of the politicians.
Was it easy to decide to apply with this art work?
I had no doubt that I wanted to apply with this artwork, my intent was to spark a reaction and to bring the attention to the strong transphobia that there is.
You managed to reach this goal! Let's talk about you as an artist…you studied dance, you are a dancer and also a choreographer ― where does this passion come from and how does it relate to your artistic practice?
I studied piano since my childhood cause my mother is a pianist and a violinist too, so art has been always present in my family.
I started to study dance at 14, working in the company of the "Nuovo Balletto di Toscana" for the 2017/2018′ s season and with many choreographers in these last years. After I worked twice in Marina Abramovic's exhibition "The Cleaner" as a performer. Currently I'm working in a lot of projects that believe in the multidisciplinary of many artistic disciplines: photography, performance, dance and music related with anthropological research. I also believe that every work I did, all my studies and all the people I met in my career, are part of my background and are reflected in my artworks.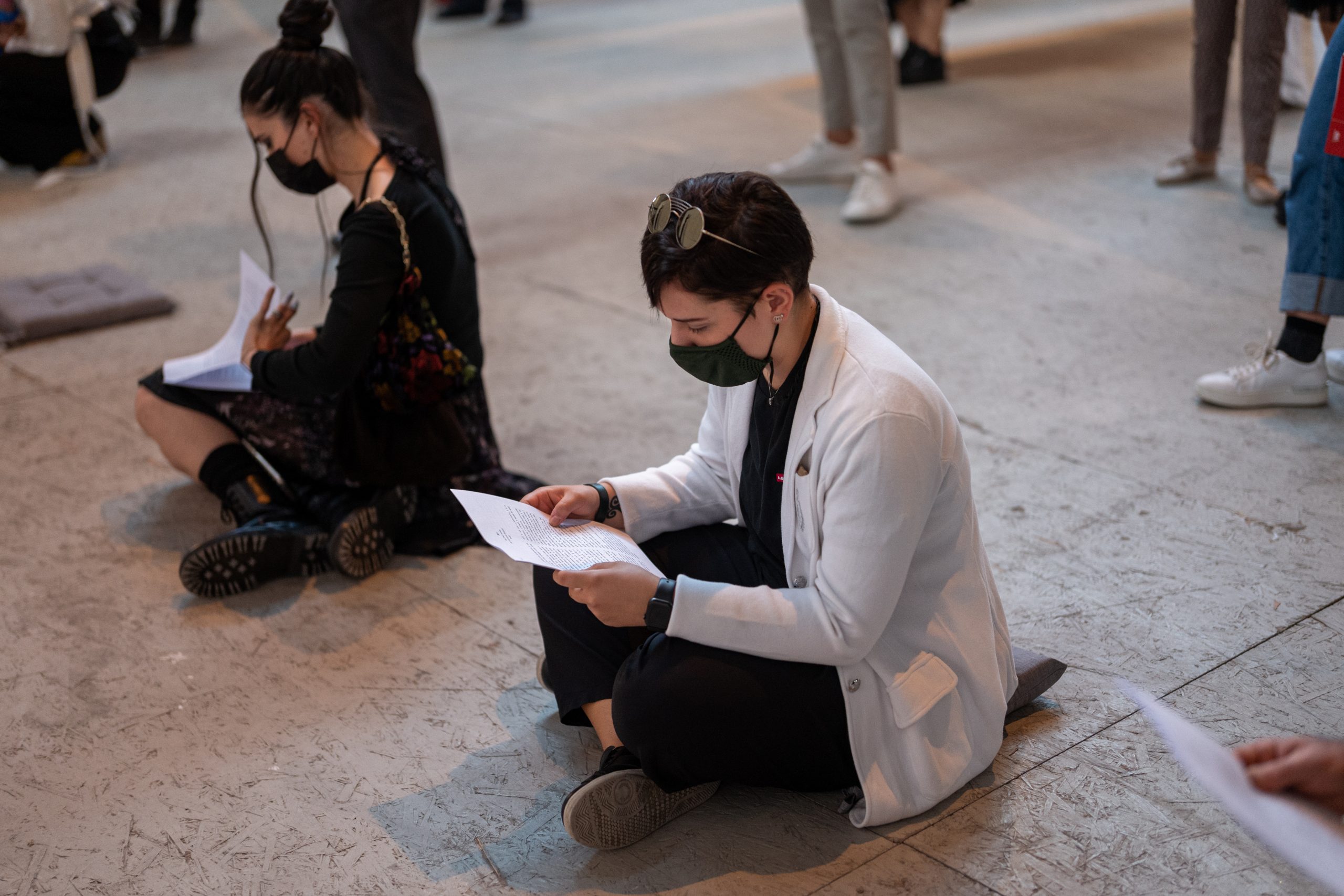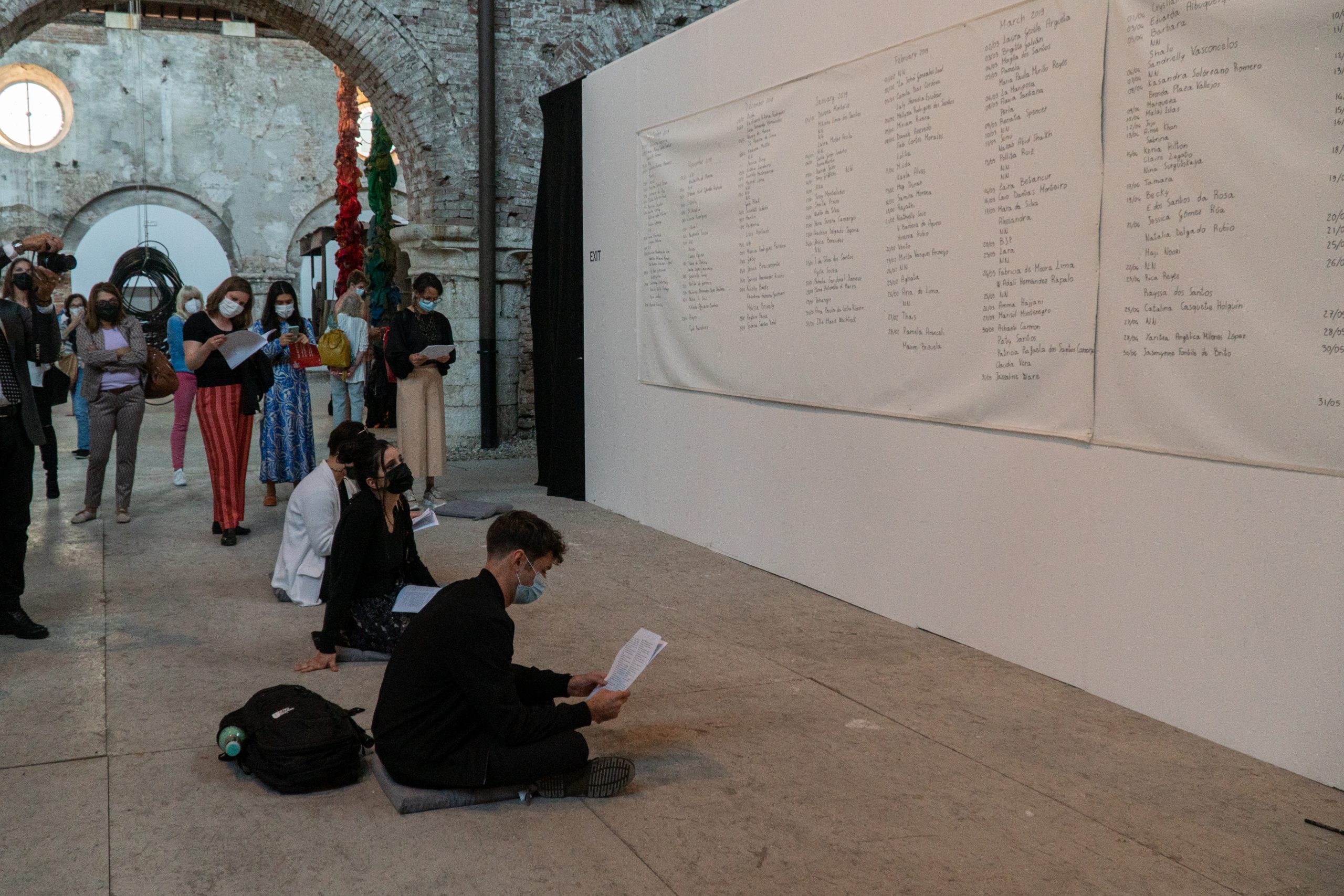 [/vc_column][/vc_row]
What was your most strange and challenging art project?
As I said before I'm working in a multidisciplinary project that is really challenging me but I can't say too much until I'll finish it. For sure one of my greatest and challenging experience 'til now was when I worked as a performer in Marina Abramovic's exhibition. I performed in some of her most important performances like imponderabilia, cleaning the mirror, and work relation. I also attended twice Abramovic's method, a week of silence and fasting where we tried to exceed our mental and physic limits.
Have you faced obstacles in your career as an artist and what is the most difficult in the work of a performer?
Something really difficult is to be recognised as an artist. People are scared to use this word and it happened a lot of time that at the question "what's your job?" I answer "I work as artist/performer" and they reply to me "yes okay, but what do you do for live?". I think that awards like Arte Laguna Prize help to have something more "official" for be more recognised.
How did you live the period of lockdown —due to Coronavirus― and what consequences did it have on your way of making art?
The period of lockdown was really productive for me. After 5 years around the world, I came back home and I spent great time with my family. I helped my father in his fruits and vegetables shop but I never stopped to work at my projects. All I needed was a laptop and a room. In the second part of the lockdown, I moved in Budapest where I decided, in addition to my work, to go back to studying in a dance academy, so I attended the Gangaray Artistic Program.
Oh great! Tell us about your future artistic plans, please.
As I already said, I can't talk too much about artworks I'm working at, but it's something that I'm working since a year with two colleagues, the photographer Alessandro Cimma and the anthropologist Bianca Carlino. With them we will have a long trip around the world connecting more artistic disciplines. Can't wait to share more about it with you!
Do you already have a plan on how to use the prize money?
The prize was something unexpected. Some of the money will be donated to LGBTQ* community to which I belong. For sure I will use the other part of the prize to finance my next artwork. For that I want to say thanks again to Arte Laguna's family, to Laura Gallon, to the staff and to all the judges, and I promise that I'll work harder, inspired by people and to inspire someone else.
For your future projects we wish you good luck and good work! Finally, you are one of the youngest artists of the competition, what would you suggest to other young artists who are thinking about applying to the Prize?
I invite people the be part of this great experience, not just for the prize. Arte Laguna connects people, staff members, artists, curators, friends, that's why I call it a family.
This is a difficult question for me because I don't know what to say, like give advice or something like that. I'm 23 and 'til know I absorbed what I could take from people around me. The only advice I can give it's to be themselves and let your art speaks for you. I think that art reflects yourself, so, for me, is very important to be true. To be true with people, with yourself, interfacing with your traumatic experiences and exorcise everything with your art. I believe that Art is a continuous growth to lead without fear, the only way to throw down all the barriers.