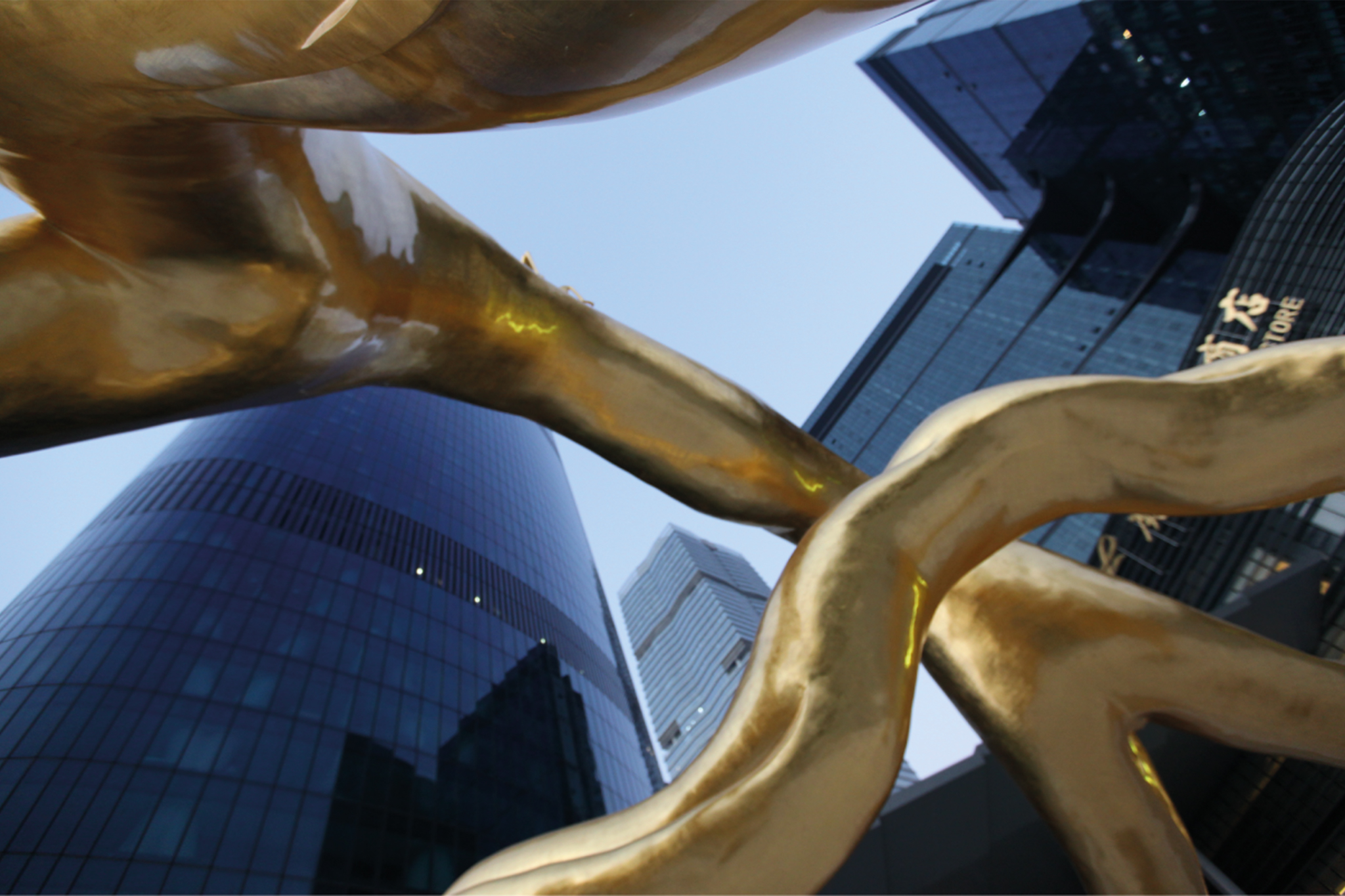 06 Sep

Arte Laguna World promotes: Zeng Zhenwei

Arte Laguna World presents Zeng Zhenwei, finalist of Arte Laguna Prize 2022 and member of Arte Laguna Prize 2023 Advisory Council.

With the official launch of the 2023-2024 call, Arte Laguna Prize has invited Mr. Zeng Zhenwei, finalist in the last edition and artistic master from Guangzhou, China, to join the Advisory Council of Arte Laguna Prize. His cultural experience and his career are an example for many emerging young people. Zeng Zhenwei testifies how the experience deriving from participation in international events help to create a network of opportunities and contacts for professional growth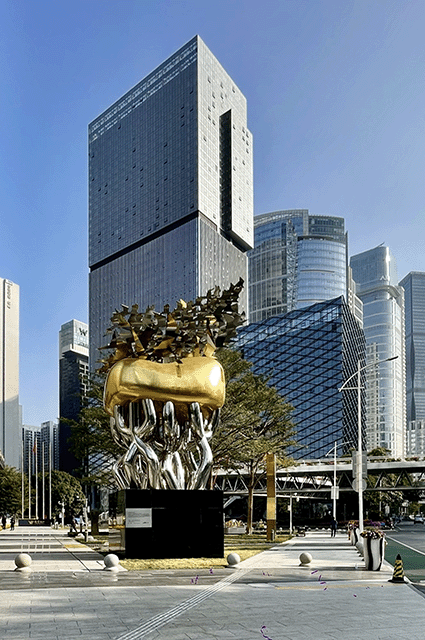 The Artistic Path of Zeng Zhenwei
Zeng Zhenwei was born in Guangdong in 1960 and studied in Japan from 1986. He holds a PhD in Art Engineering from Kyushu University, where he was mentored by Mr. Sato, the former Vice President of the university and President of the Asian Landscape Design Association.He set up the On Design Co. design research institute in Tokyo in 1996. In 2003, he returned to China as part of the Hundred Talents Program and became the first head of the design department at Guangzhou Sun Yat-sen University's School of Communication and Design. He joined the faculty of Guangzhou Jinan University's School of Arts in 2007 and became China's regional president of the Asian Modern Sculptors Association in 2012. He became a member of France's Taylor Foundation for Art in 2017 and was recognized as an Art Cultural Master by the Guangzhou Municipal Government in 2020.
Versatile and inter-disciplinary artist: Zeng Zhenwei's statement
Zeng is skilled at cross-disciplinary design and has created works ranging from urban public art design to furniture product design, international brand strategy design, urban landscape comprehensive design, and engineering color design. He is committed to promoting original Chinese designs and contemporary art on an international level. As an international artist, Zeng has created numerous large-scale public art installations in the CBD area of Guangzhou, China. He skillfully employs the visual language of contemporary art to express the traditional culture with regional folk characteristics, incorporating profound symbolic representations and creating a unique artistic style that exudes strong centripetal force and radiation effects.
Over his many years as an artist, Zeng has developed his own unique and recognizable intellectual property: ZengTube Man artistic image. Its minimalist concept can convey emotions through movement. Using contemporary art visual language, Zeng can perform worldly reality while conveying optimistic positivity and removing exclusivity from life philosophy while conceptually expressing emotions through action and form, reconstructing scenes, and depicting emotional worlds, allowing those Tubeman to resonate with any viewer. His art works have been exhibited and awarded worldwide and are collected by numerous domestic and foreign art institutions and private collectors. His representative works include Gate to the Future, Embrace the world, Friends, Myriad of Birds Fly Back to Their Nests, Ao Fish Dance, Talents from all over the World, Heading to the Palace and so on.
The Venetian Marino Folin, president of the EMGdotART Foundation commented on Zeng Zhenwei's art form with these words:
"In his works I also see childhood innocence, hope for the future and praise for life. I am deeply impressed, Chinese art is really great, and these works certainly belong to the world."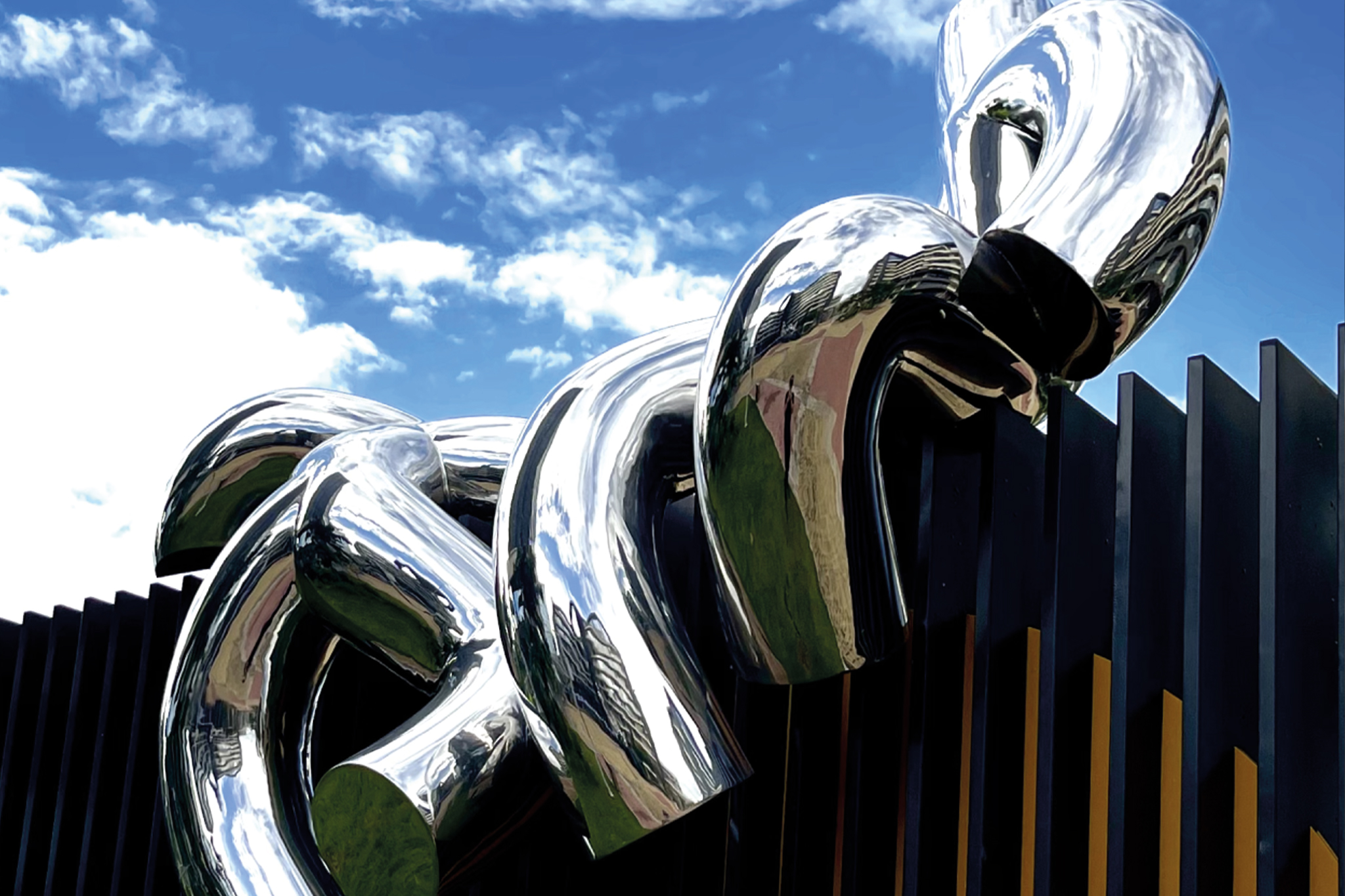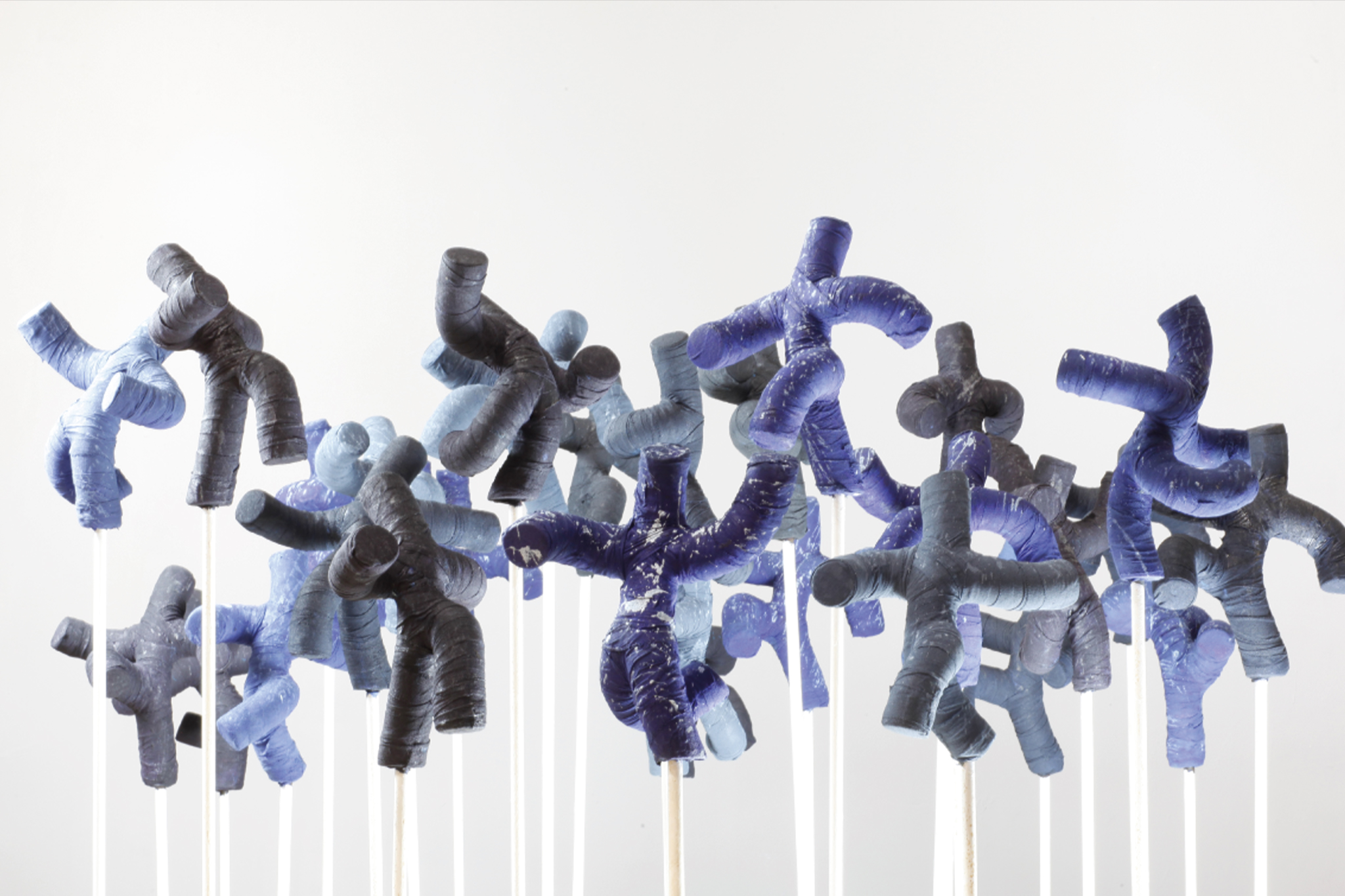 How tradition and contemporaneity come together in the works of Zeng Zhenwei
As for contemporary art, Western countries have a history of development over a century long. Since then, the concept of contemporary art and the fascination of art forms have conquered the globe. In the Eastern world, especially in China, although the artistic trends of contemporary art have lagged behind the West, yet their rapid development has far exceeded the expectations of Western cultural and artistic circles. China's ability to understand and absorb new concepts from the Western world is likely due to its deep historical heritage. Modern China has produced a large number of highly talented, ambitious, determined and influential contemporary artists around the world, such as Cai Guoqiang, Zeng Fanzhi and so on.
Zeng Zhenwei certainly belongs to this category of artists. Although he was born in China, precisely in Guangzhou, his conception of contemporary art is closely linked to the more than twenty years he lived in Japan. Due to this peculiarity, his works are always characterized by a strong contemporary artistic atmosphere, but what makes them unique and interesting are the traditional Chinese elements. Just like the aesthetic simplicity of the famous Japanese architect Tadao Andō, Zeng Zhenwei's works are neither gaudy nor artificial, they are minimalistic and positive, and can be understood by anyone at a glance.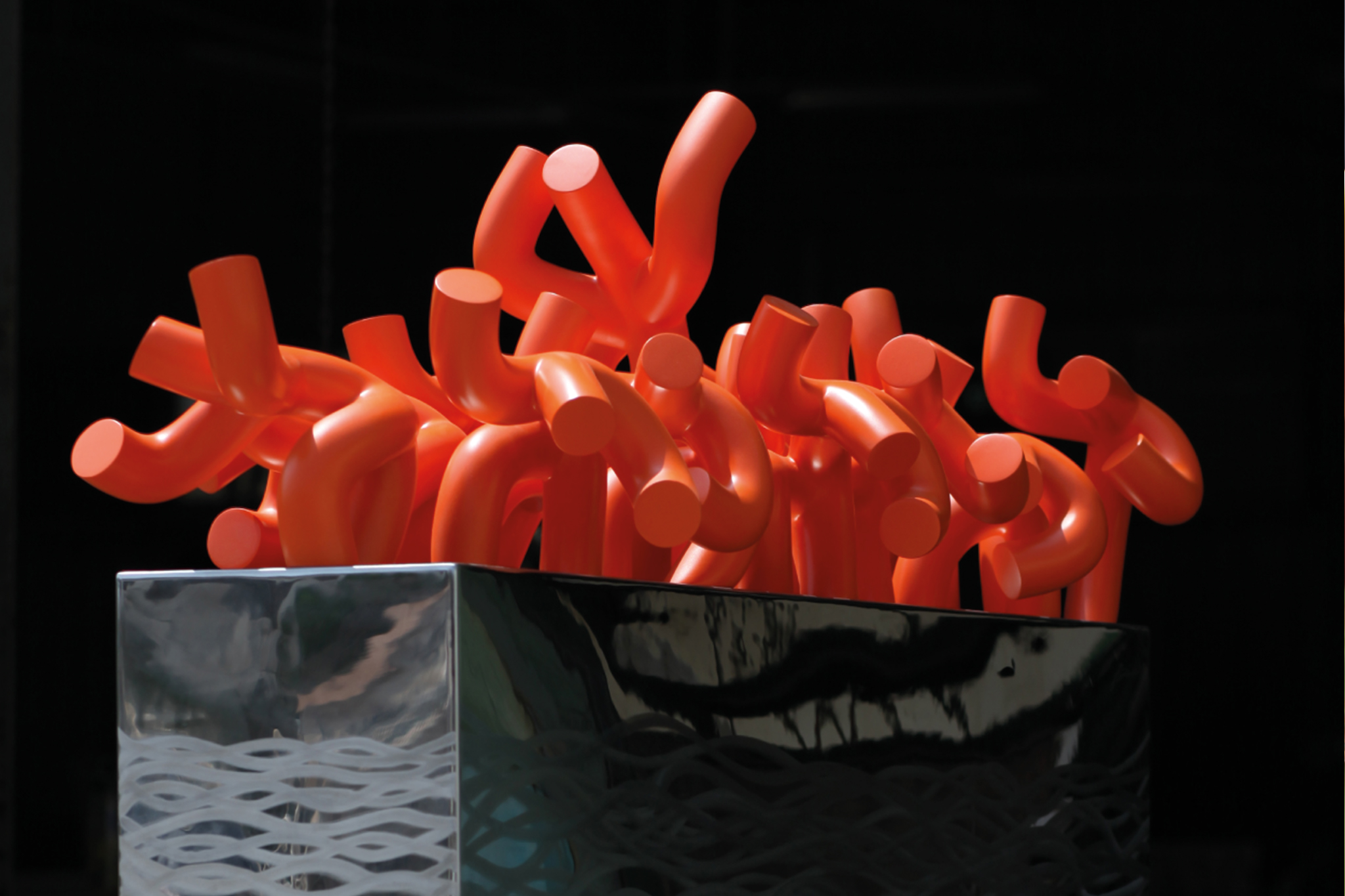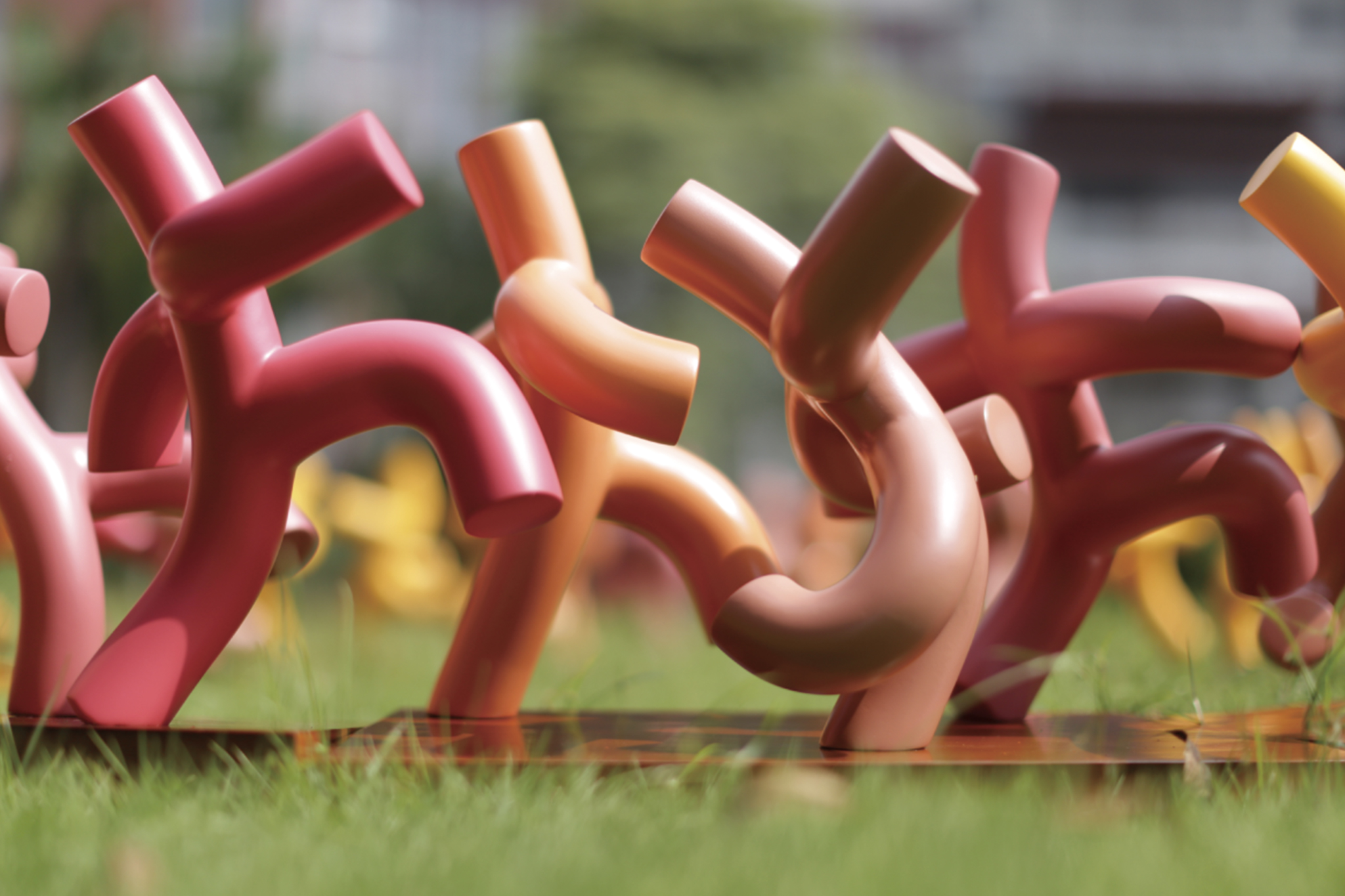 Zeng Zhenwei's participation in Arte Laguna Prize
Zeng Zhenwei's participation in the 17th edition of the Arte Laguna Prize international competition allowed us to deepen our knowledge of this extraordinary artist and the immediate impression he aroused in us was precisely the sensation of finding ourselves in front of a person who lives in the future world. His works are simple and easy to understand, they convey to the viewer a sort of ascending force, minimalist in form but very accurate in representing the emotions of the characters, with clear connotations of the time. Zeng is also endowed with a strong temperament, a marked dialectic ability based on logic and discernment as well as a developed cultural critical sense especially of popular artistic expressions.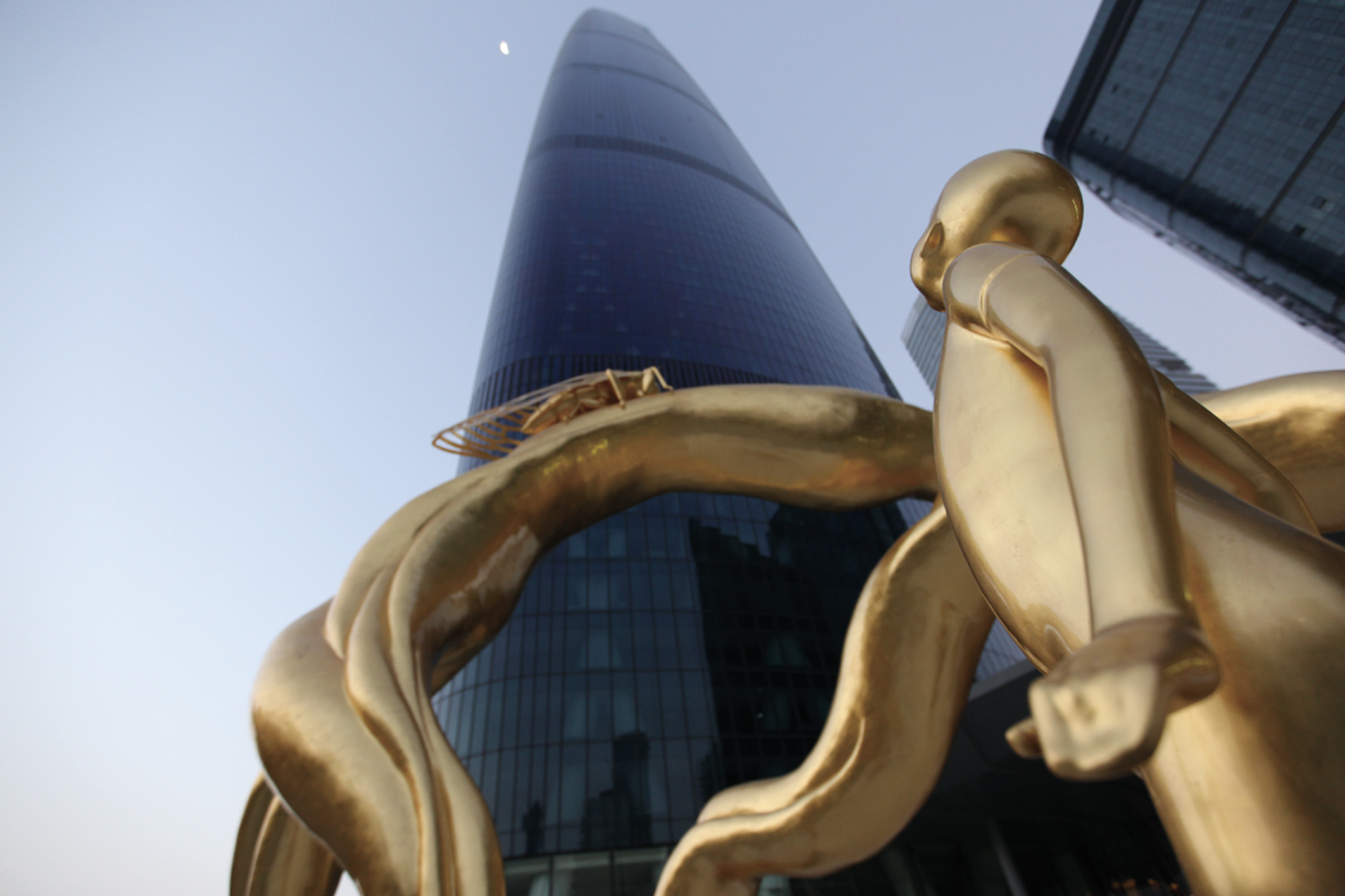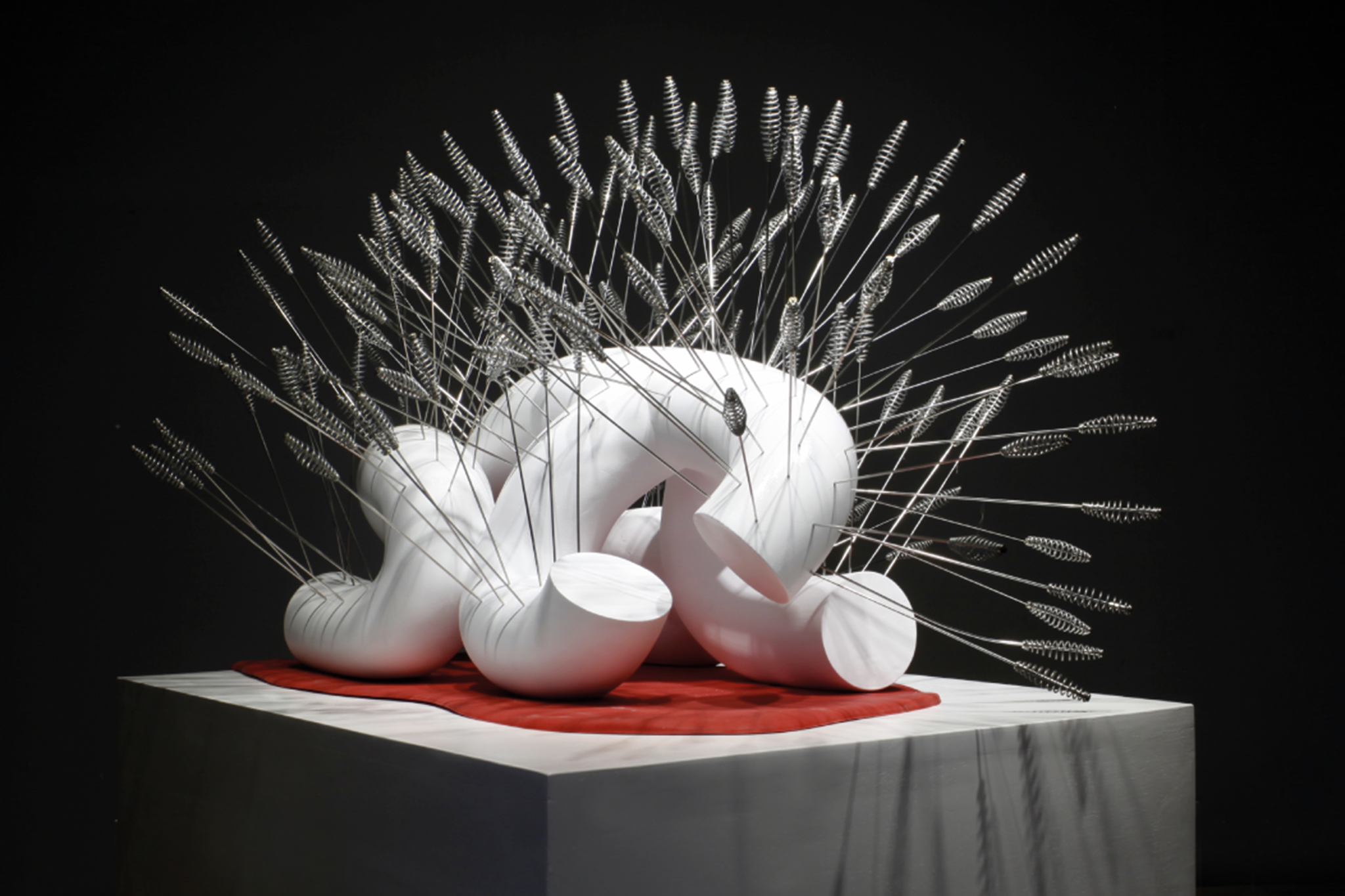 Art as a paradigm of social phenomena: the artistic visions of Zeng Zhenwei
As Zeng pointed out, the unique characteristic and most relevant cultural value of contemporary art is that the artistic result must accurately reflect social phenomena in a given historical context, whether they are positive or negative. The presentation of artistic phenomena is essentially divided into two categories: universal art and individual art. In this regard, Zeng Zhenwei analyzes the universality of artistic phenomena by pointing out that regardless of whether artists are engaged in painting, sculpture, handicrafts, architectural design and so on, their works are an intuitive and colorful reflection of the trends of the historical-social and political context in which we live. As regards the way of presenting social phenomena, we can say that the majority of artists use the narrative "formula" of universal art which consists in the artist's use of the skills and techniques acquired to represent reality in a intuitive. Zeng summarized this intuitive narrative typology in a universal art form.This characteristic of universality consists in the fact that the artist grafts his natural values directly into the works.
Zeng Zhenwei further analyzes the concept of individuality in art and explains: "the individuality of art is not simply the definition of a person's individuality, but rather refers to the artist's unique cultural and artistic personality relying on the social construction behind his back. At the same time, the artistic achievements have the function of reasonably presenting a logical structure and being able to communicate with science".
In his artistic creations, as in his theories, Zeng meticulously applies his conceptual rules in order to create contemporary art with a marked oriental connotation. His works are marked by a clear cultural character and a spiritual appeal understandable to all people of the world, as well as a minimalist aesthetic form and a wise use of the exclusivity theory of behaviorist psychology. In his works he abandons the sense of exclusivity in the human being and proposes a precise concept of the form of the "figure", in which his works can never resemble anyone, but at the same time resemble anyone.
We can say with certainty that Zeng Zhenwei has an original artistic style and we carefully follow his artistic path which is developing in a direction that will lead him to become a prominent personality of the new culture and art in the world.