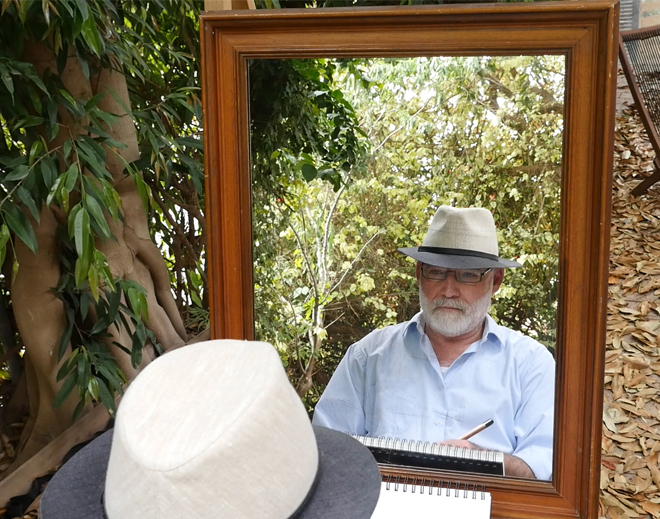 15 Sep

Interview with Moshe Vollach

What is your experience with Arte Laguna – was it easy to decide with which works to apply, to fill the form, what were your emotions when this global lockdown changed the plan for visiting the opening in Venice, and what did you feel when you heard your name as a winner?

My experience with Arte Laguna was good and grew better as I realized how forthcoming the team are and how willing to try and advance my visibility in the global art scene.  I applied twice, the first time to the 13th addition. I passed the first selection stage but my works were not accepted to the final stage.  I immediately decided to try again the next year with the same art works that I firmly believed in their merits and succeeded to be a finalist and now very happily so, one of the overall winners. The technical process is easy, accessible and inviting. If you are not well versed in English get help but don't give up, it is a user friendly registration process.  You can always get a prompt reply and assistance to any question or difficulty from the Arte Laguna team on line and also by phone. It has strengthened my credo of never giving up – believe in yourself and in your art and persevere in your efforts to find a proper stage to show it to the world.[/vc_column_text]

[/vc_column][/vc_row]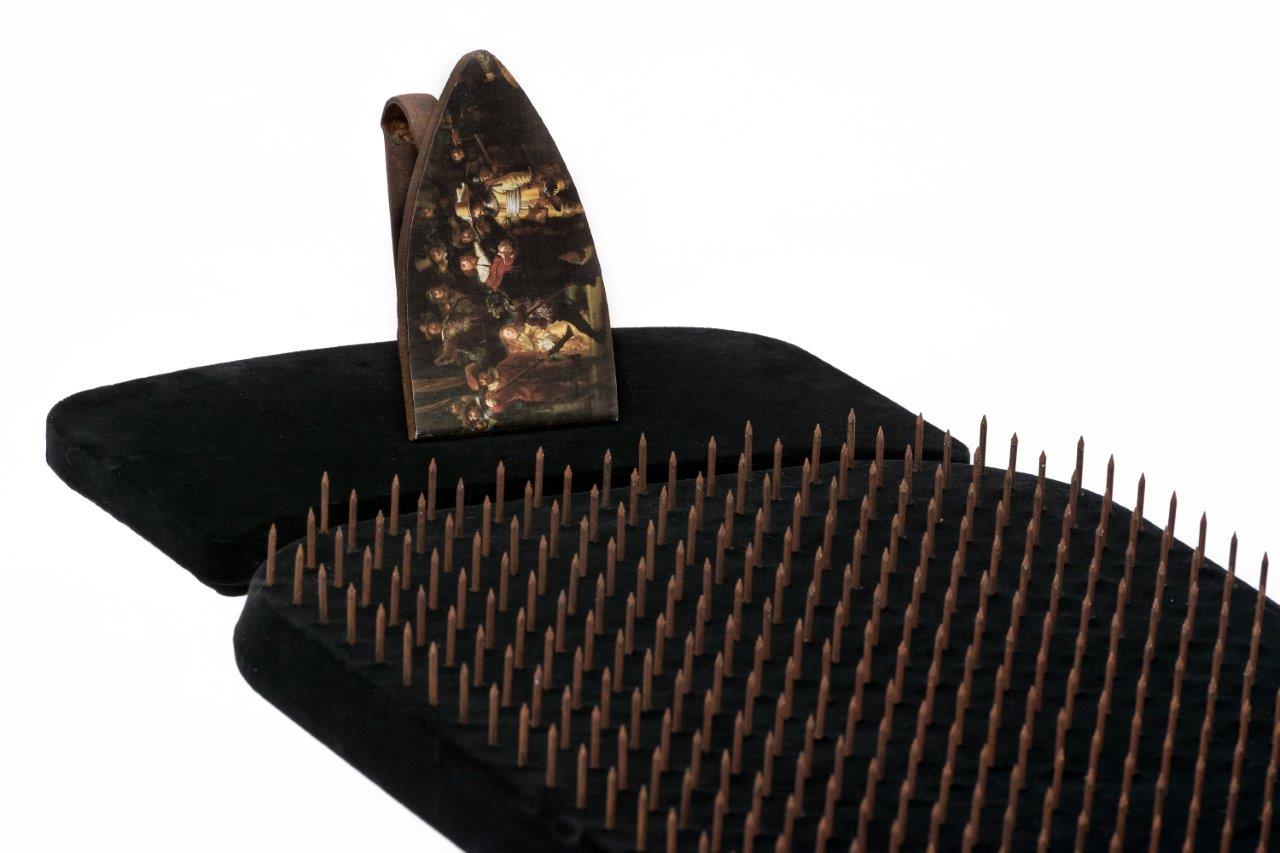 When the corona crisis cancelled the happy plans to celebrate in the opening of the Arte Laguna Prize event I was very sad, but much more than that, my emotions went in support of the Italian people and their harsh battle against the virus. I was horrified by the unbelievable number of victims of the virus and the devastating economic, social and emotional impact on the country and the world. The finalists' disappointment in light of the enormity of this global horrific event is not important. I am again grateful and impressed by the way the Arte Laguna team managed to hold on to the group and the event via online means and sustain the spirit of the occasion and its core – world cooperation and assembly around a unifying positive issue – Art and social advancement.
When I heard my name as an overall winner I was overjoyed and very gratified. I stand proud and firm behind my artwork 31 cubes and the messages it holds and was very happy that through this win many people will be exposed to the art work and its' messages.
Your art work 31 cubes – It took you 3 years to solve technical, logistical and financial difficulties – can you tell us more about preparation and the production process.
In January 2013 I embarked on a project of three artworks that discuss the relations between matter, space and time as well as the memory of matter and space.  The first artwork was executed in June 2013.   I placed an unauthorized conceptual artwork in one of the most prominent 20th century art halls of the Israeli Museum, Jerusalem.
This artwork refers to the memory of the space along the time axis, based on Henri Bergson's perception of space and time.  My work relates to all the artworks, curators, visitors, museum staff and the interactions that took place in this hall – past present and future. The artwork went un-detected for 3 weeks and then was removed from the hall.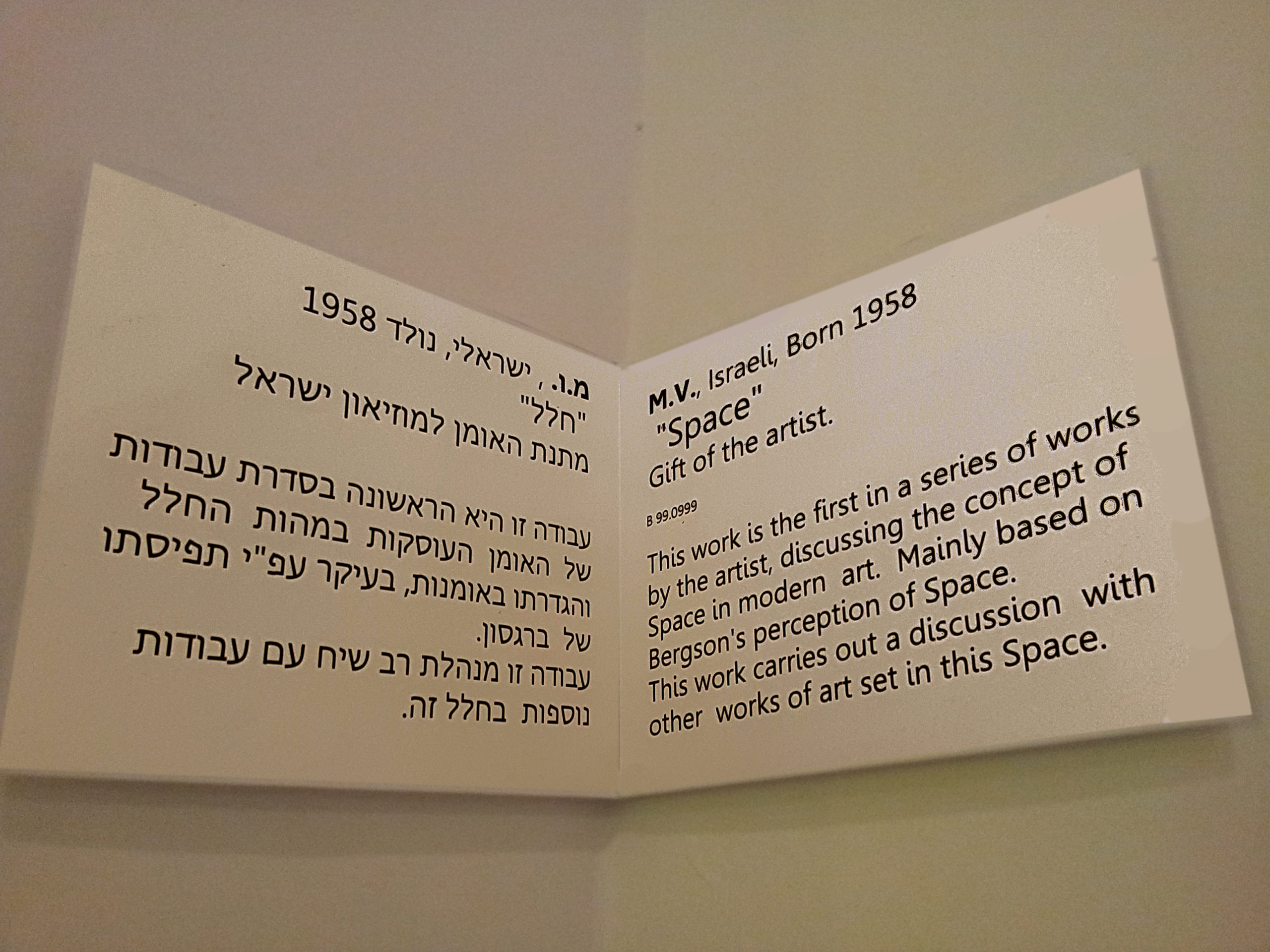 The second work is – "31 cubes". It took me three years to solve the technical logistic and financial difficulties involved in such a project. I had to work out solutions for freezing the cubes, storing them, finding the perfect location in the Negev desert, transporting the cubes to the chosen location, positioning them correctly. Planning and executing the documentation process: the photography and editing.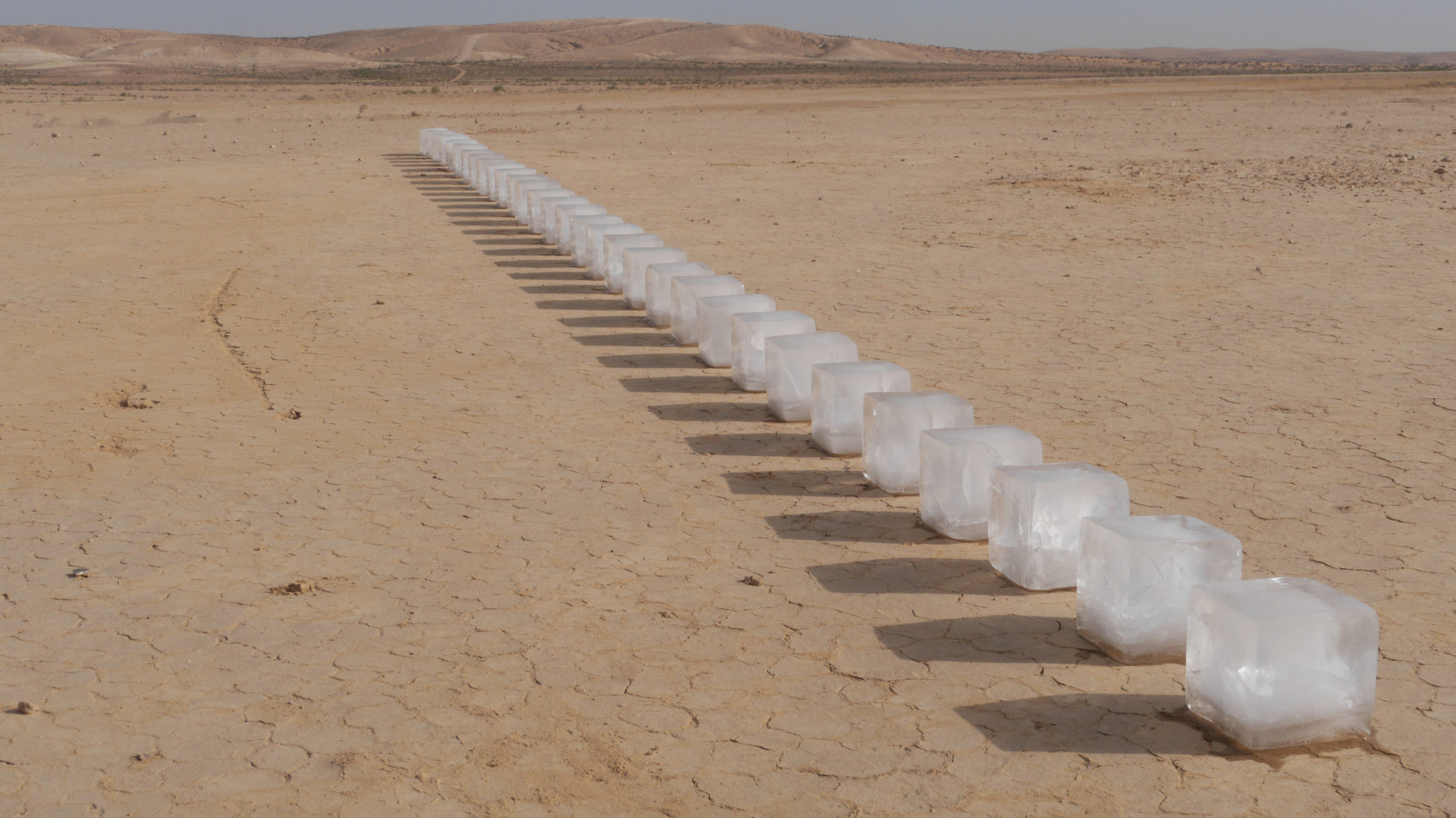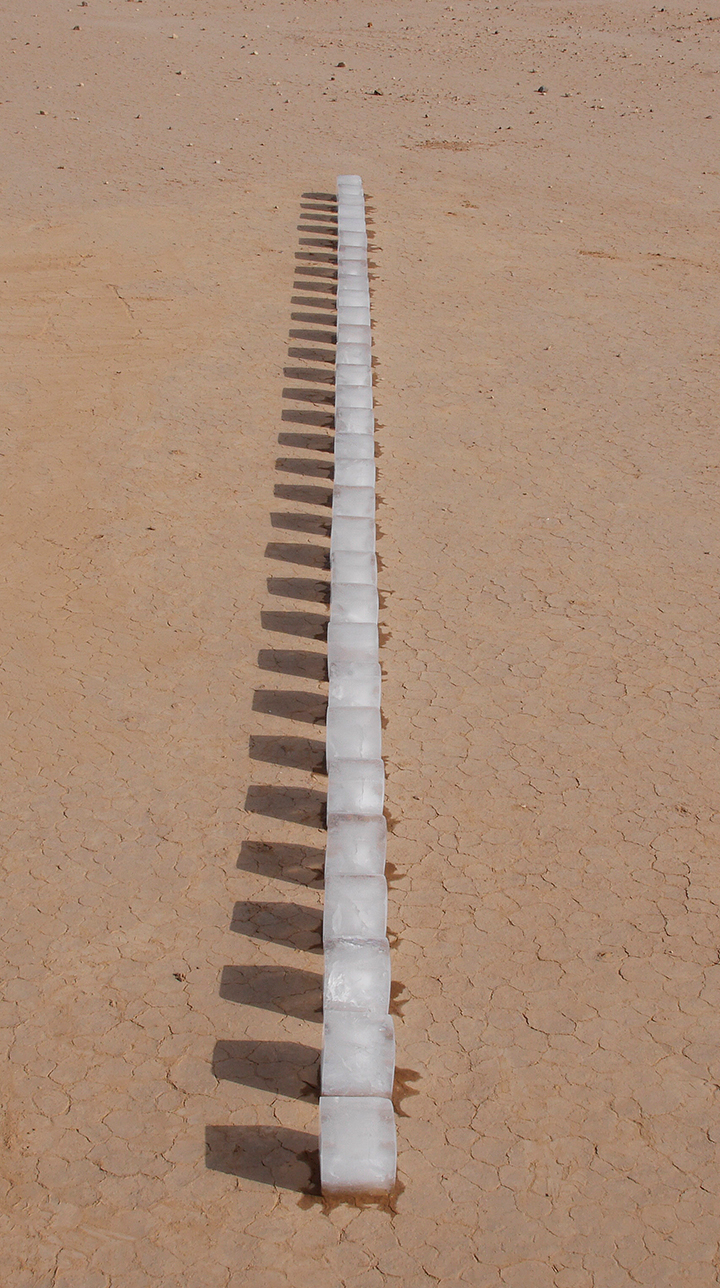 Why 61 cubes? why this quantity and why these dimensions?
What this artwork is telling us about?
31, π x π x π, cubes aligned, π distanced from each other.
A long row of, 61 identical-size cubes, is stretched toward the horizon, composing a string of:  matter cube – space cube – matter cube – space cube….
The cubes are made of ice, placed in the desert on a hot summer day on June 2016. The defrosting process is documented, from the air and from the ground, using 5 stills cameras in time-lapse mode.
When the process is complete, a row of 61 identical cubes remains: space cube – space cube – space cube – space cube….
The art-work refers to the relationship between matter and space in the field of art in general and Sculpture in particular.
The project accentuates – formative, climatic, physical, mathematical and geomorphologic – contrasts.
This land-art project discusses:  global warming, radical climate changes, icebergs defrosting and desertification.
Why use π ?
The project is a creation of contrasts. The Cube is the opposite of a sphere from both a geometrical and functional sense.
π is used as a mathematical constant to calculate the dimensions of a sphere.
Using it to describe the dimensions of a cube is contrary to practiced conventions.
The number 31 was chosen since it equals – 10 times π
61 is the sum of all the cubes:  31 matter cubes + 30 space cubes placed in between.
Moshe, you have chemical engineering education and underline that you are an autodidact artist, do you think that for a contemporary artist the official academic art education is not necessary?
I think that young contemporary artist should attend art schools and enjoy the experience of the teachers and artists and get as many tools as possible. The right place to receive such training is an art school. However my life took me on another route and my education was not formally artistic. I am an autodidact by nature and my interest in art insured my constant learning of it, in any way I could find.
You have really wide geography of your art shows – where did you expose and why to present your works internationally is important for you?
As every artist I wish my art work to be known by as many people as possible, in as many countries as possible. So I took every option I could find to exhibit my work. I was fortunate and my work was shown in Italy, Ukraine, Los Angeles, Germany, India and London as well as Israel.
Being a conceptual artist whose Art stem from my reactions to events and topics that engage and trouble me in our world and from my ideologies and morality it is important to me to convey my massages to a wide as possible audience. I am grateful for the opportunity to show my work in such an esteemed and well known platform as Arte Laguna Prize and through your efforts in further growing circles such as the MMoma. Your effort to publicize us in as many ways and places is wonderful and so important.
31 Cubes sounds an alarm to the world about the damages we humans inflict on this planet. The topic of climate change and the danger to the Globe occupies me greatly. My next idea on this subject is to cast a huge ice cube and place it during an important art event such as the Venice biennale or the Kassel Documenta to insure a big audience of visitors for maximum impact.  I intend to embed during the freezing process of the water, items that symbolize the causes and the results of the present environmental crisis such as: a huge coal chunk which symbolizes the destructive mining process and the harmful use of fossil fuel, trunks of trees cut down in the Amazon rain forest, plastic waste choking our planet, a dead Coral to demonstrate the damages done to various oceanic and land habitats, an example of an endangered species, to show that side of the catastrophe we must fight. The cube will slowly melt during the event's progression, dripping it foreboding warning slowly. I wish every visitor to come away with a greater awareness and a decision to personally help the fight and do his share of the work to save our planet. Unfortunately governments do not do enough because of political and economical interests. In this art work I unite in the call of others: writers, film makers, environmental activists and other artists to invigorate the public to join the efforts to save our planet. I strongly believe that every little act of each and every one of us when joined together makes a huge difference.
I have another dream to make an artwork at the Kassel Documenta, being a great admirer of Joseph Beuys and his educational activity, as homage to his iconic art work 7000 Oaks.
Imagine 7000 visitors to the Kassel Documenta holding each an oak acorn and a GPS location going all around the city and its surroundings planting the acorns in their designated spots.  Five years later we will visit all the sites and note on the city map which one grew and prospered into an oak tree. This artistic activity has ecological and educational rational – showing via personal participation how each and every one of us can make an impact and help heal our plant.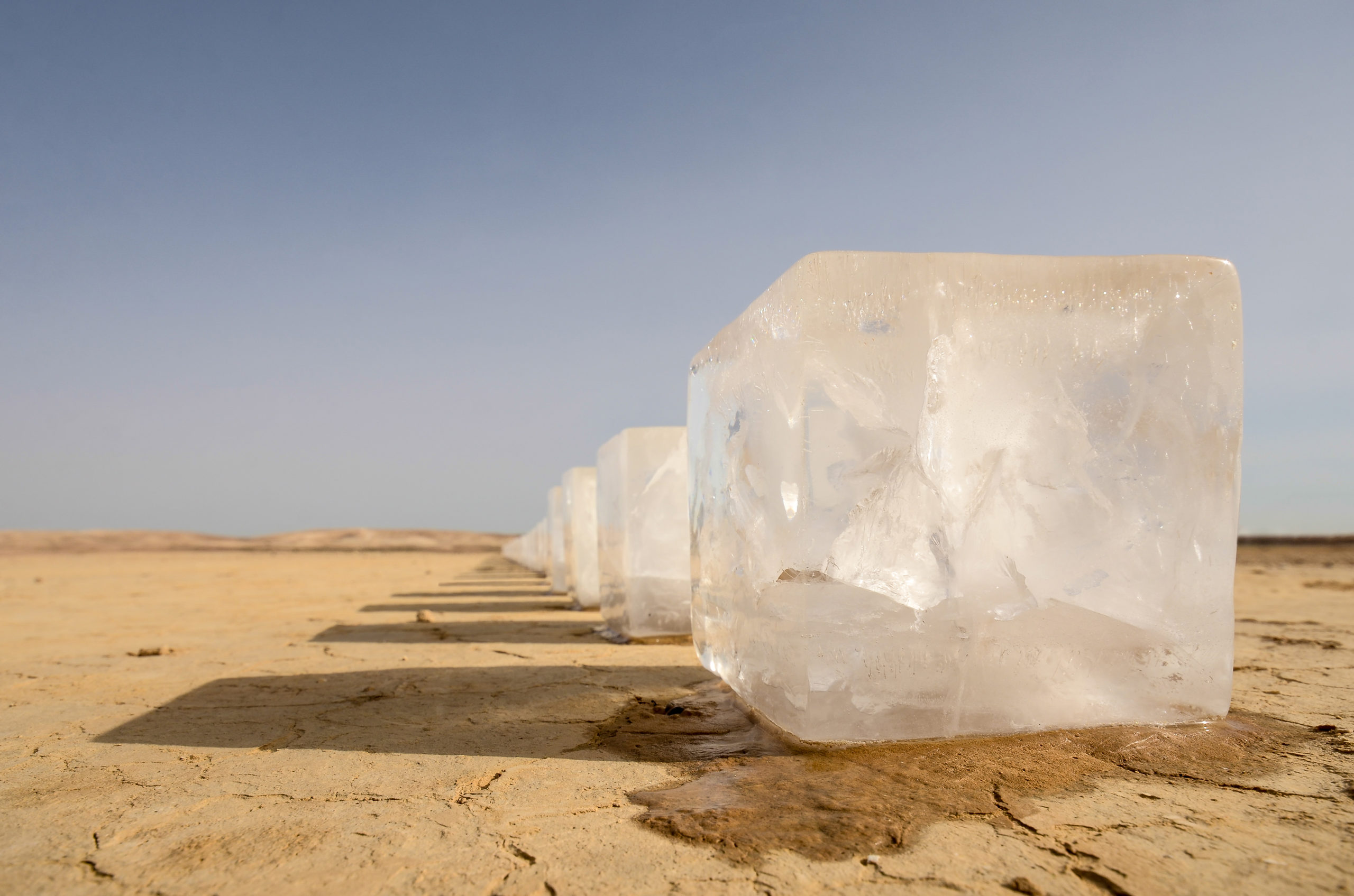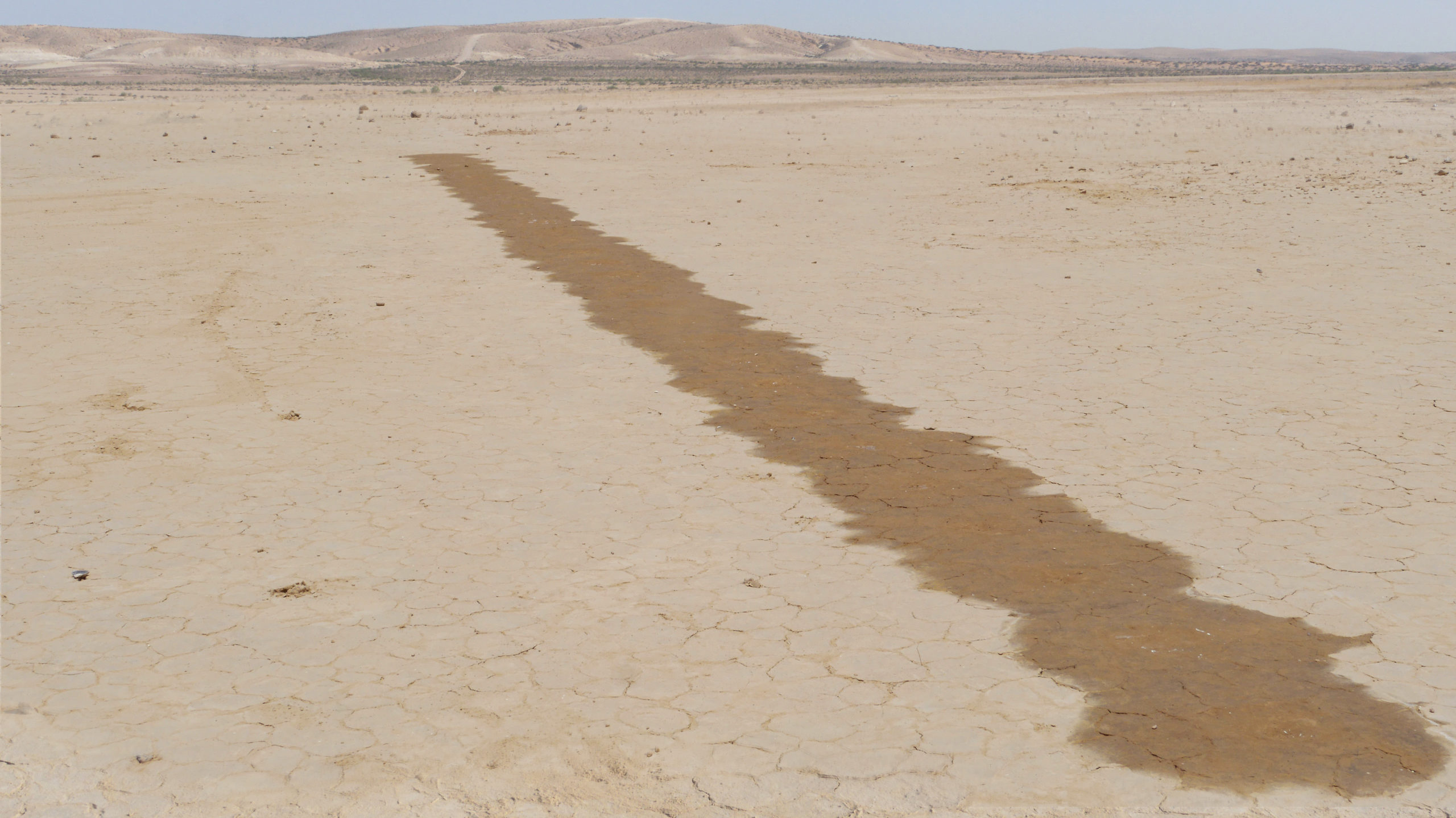 Duchamp, Man Ray, Brancusi, Rauschenberg, Cage, Malevich, Fontana, Kosuth, Beuys and Heizer, Walter Benjamin, Henri Bergson and Jacque Lacan – what these names give to your artistic practice? What is your daily art routine? Sculpture, video, documented performance and photography – which media fits which concept?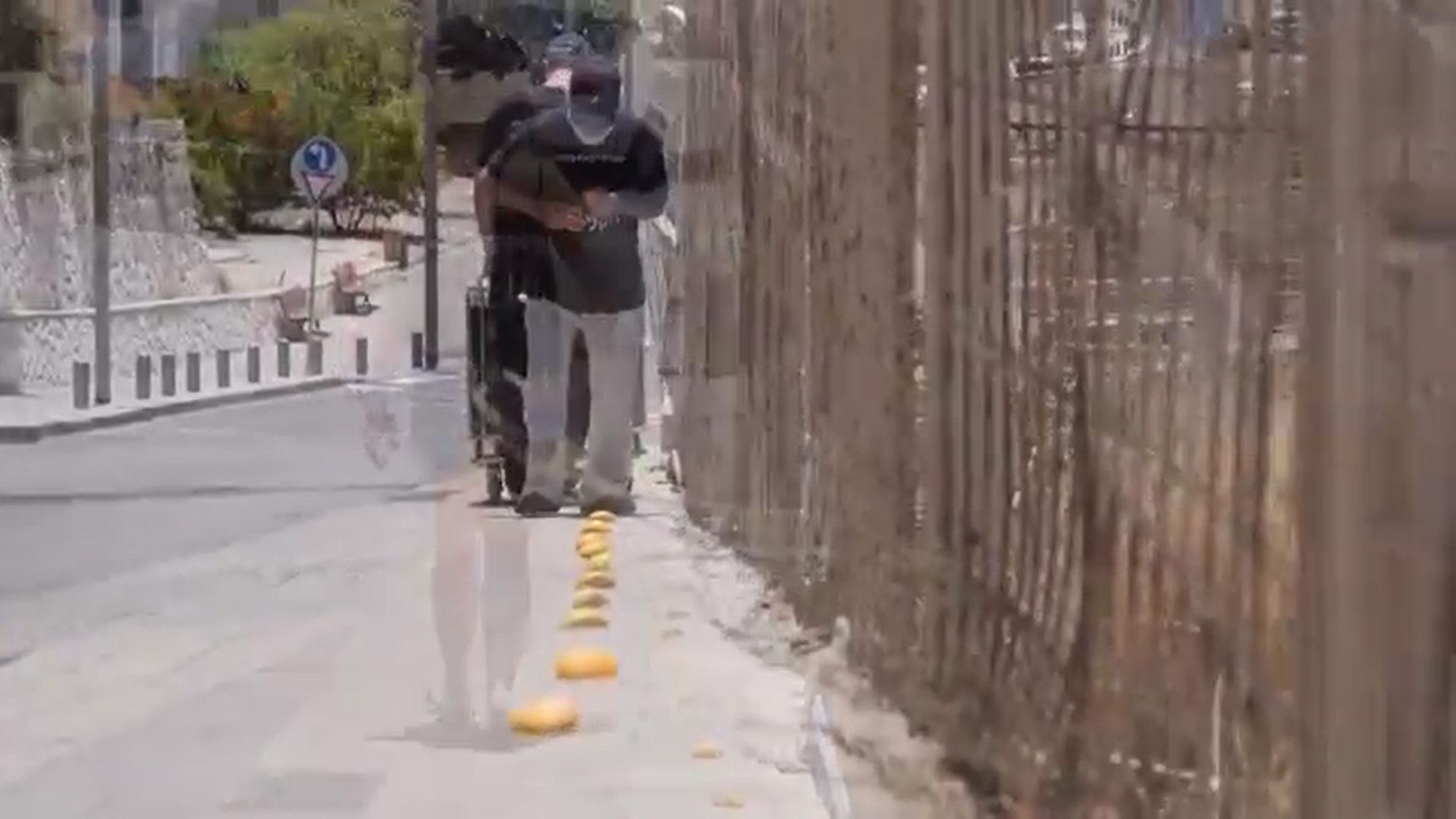 I am a conceptual artist. Conceptual art focuses on ideas. These are some of the artists and thinkers whose ideas greatly influenced me and my art work. My artistic daily routine is consuming art: reading art and art philosophy literature, going to exhibitions, going to lectures and talks about art and art philosophy and history. Absorbing as much ideas and thoughts and images as I can, all are raw materials for my thoughts and art process. When an idea springs to my mind or a topic engages my feelings and thoughts I undergo an internal process that consumes a great deal of emotional and intellectual energy until the concept is clear in my mind's eye. Then I see it complete – form, matter and theory and can start working out the technical way to make it come alive.  When the idea has formulated in my imagination it already appears in the medium I feel is the right one for the work. My art work is conceptual, but in addition to the focus I place on the idea, the estheticism of the outcome is very important to me.
What was your most strange art experiment?
In 2014 I executed an art work "Trail of peels – drawing and erasing" in the urban public sphere.  I peeled about 350 oranges, put the peels in a cart and walked along the streets. We laid the peels along a 1.5 km route in the streets of Jaffa, engaging the pedestrians in putting down the peels. I finished the trail in the Jaffa Harbor, then turned round on my tracks and walked the same route back collecting all the orange peels and by that erasing the line of peels I drew on the street. The art work was documented by video. It was part of an enterprise of art students trying to take art out of the "white cube", making it accessible to the general public in the urban sphere.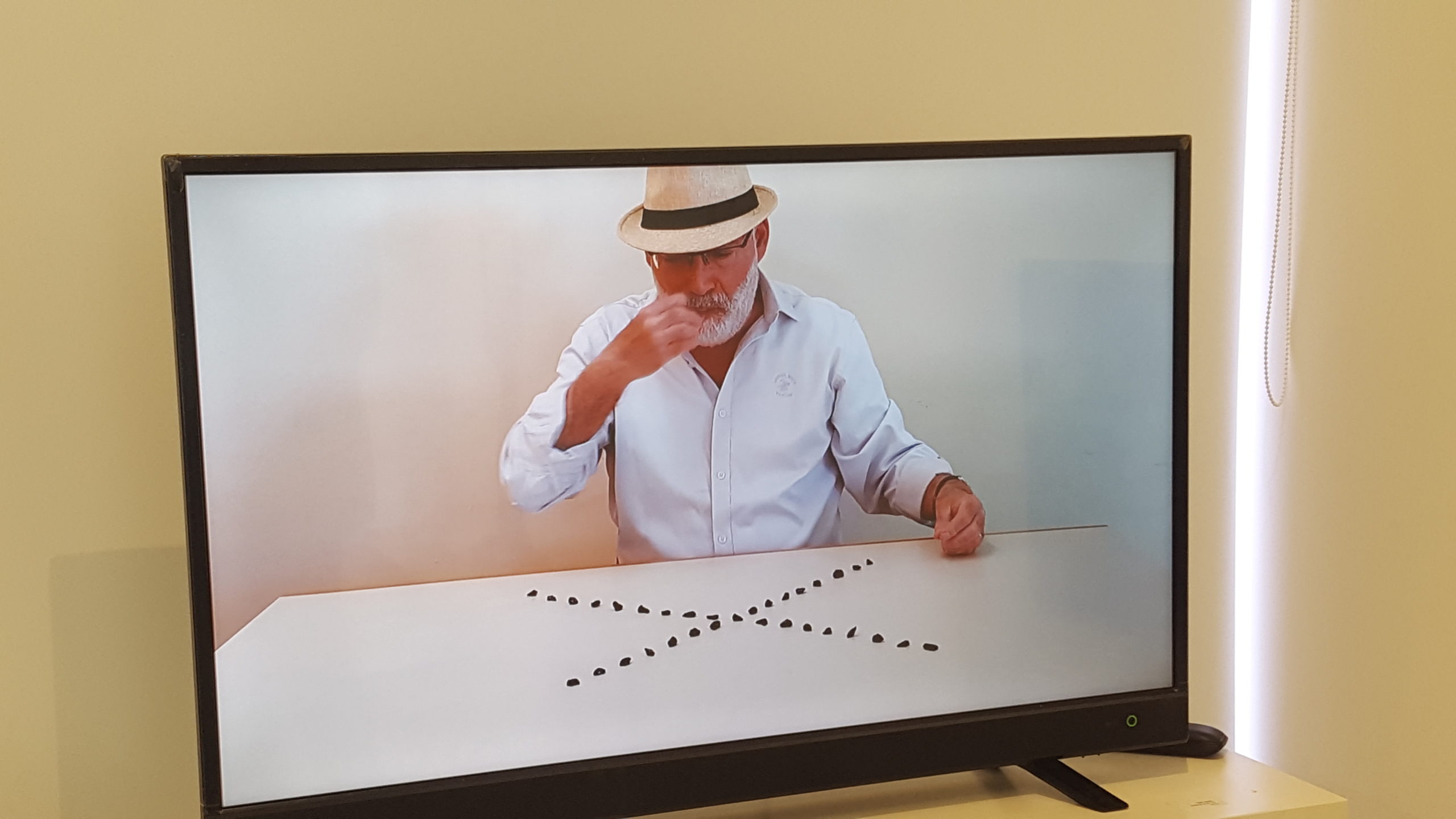 What obstacles do you face in making and exhibiting your work?
The most difficult part I face as an artist, without the backing of a gallery that supports him, is finding the right venue in which to exhibit my art work. It is especially difficult for a conceptual artist whose work is not commercial and requires museum type spaces to present in.
One example of this difficulty is demonstrated by my attempts to find a place to erect one of my large scale sculptures in the urban sphere.  This art work contemplates our worship of communication technologies. The art work was created during the first Gulf war in 1991, when in Israel we set in bomb shelters, fearing Saddam Hussein's Iraqi missiles with chemical warheads. We were depended on telephone, radio and television to connect with the outside world. Nowadays when we are isolated because of the Corona virus, again we base all of our human contact on digital long distance technologies. I applied to a call from Frieze New York to place a site specific sculpture in Rockefeller center. I thought this work was very suitable to this site since Rockefeller Center is the home of many prominent communication and media companies, moreover, across the Plaza stands St. Patrick's Cathedral. Since my art work carries on a dialogue with communication technologies Icons on the one hand and with Christian Icons on the other it becomes the perfect location. I wanted the sculpture to stand 3.5 meter high.  The technique I planned to use was to imprint the handset using 3 dimensional printer and make the halo using an optical fiber communication cable. I am still waiting for their answer…
Do you have already a plan – what to do with the prize money?
I want to use the prize money to finance my next art works.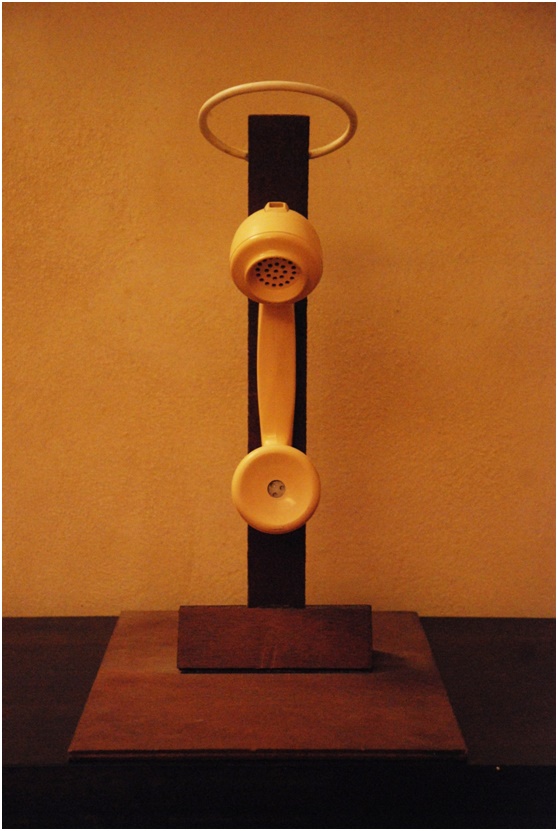 What you can wish to those who are just starting to think about applying to Arte Laguna?
Believe in yourself and in your art work, be persistent and embrace an optimistic approach, try and try again.