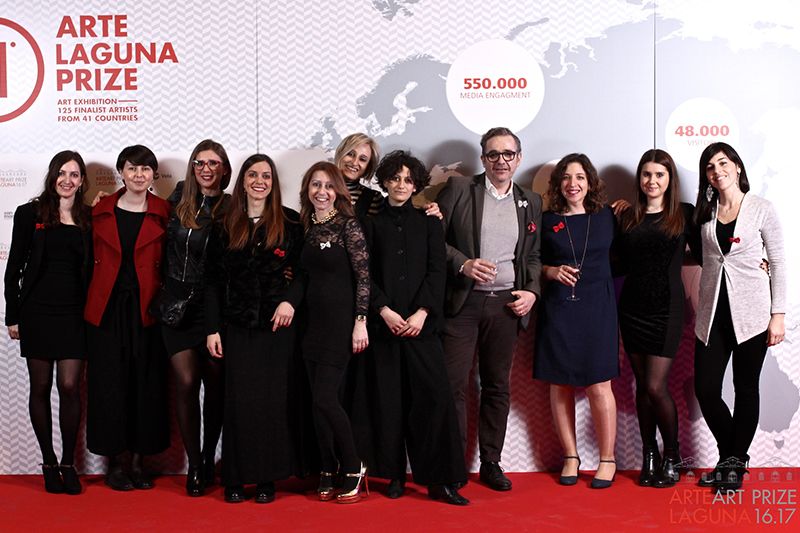 11 Jun

Laura Gallon – Co-founder of Arte Laguna Prize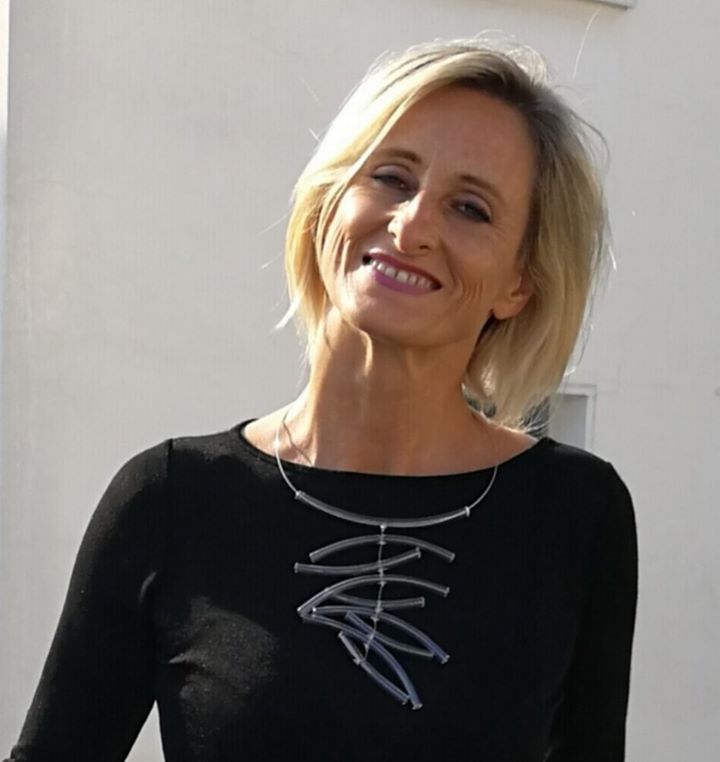 Next year will be 15 years of Arte Laguna Prize – internationally recognized competition dedicated to contemporary art in all its formats – painting, sculpture, installation, photography, performance, video art and short movies, digital art, land/urban art, virtual art and design. We decided to speak with its' founder, a person passionate in art – Laura Gallon – about Arte Laguna past, present, and future…
How art came to your life?
With Beatrice Susa, the most important Venetian person in my life. I met her in a period of change in my life. She was* simple but with a perfect goal – to spread the beauty, and I was full of enthusiasm. We started without hesitation and … without rules.
*Beatrice Susa died in May 2017 from cancer.
How did you come to the idea to start Arte Laguna Prize?
With a gallerist that told us "guys here's we need somebody new, new lymph for art". So we decided to start working, building the structure and network that now includes many thousands of art-professionals and art-lovers around the world. As you can see on our website we have pages in Italian, French, Spanish, German, Portuguese, Chinese, Japanese and Russian. Every season we are trying to give more and more opportunities for artists-participants involving international galleries, art-residences, businesses and hi-profile jurors from best art-institutions and with strongest experience.
What are the records of Arte Laguna? Give us some impressive figures – how many countries already participated?
For now, we are proud of being a partner with 63 art residencies and 65 art galleries around the world, 84 international jurors, 15 collaborations with cultural institutions, 19 collaborations with business brands, hundred of thousands media engaged. We are receiving more than 10.000 applications every edition, from all the continents, just Antarctica is still missing. Arte Laguna team is very happy for finalists and absolute winners. And it is a very useful experience for every participant that helps to concentrate and present best artworks best way.
Tell us about your team, it's very interesting. Doing the Prize for so many years you should have a very strong team!
Igor, Sara, Alessandra, Elena, Fabio and Roberto are with Arte Laguna Prize from the beginning. They strongly believe and love this kind of job.
Arte Laguna Prize has a very cool online platform, can you please tell us more about this?
ArteLaguna.world is the platform free for the artists of the Prize. All artworks enrolled in the Prize are automatically published and the artists can add also their complete description.
If some gallery or a collector is interested in some specific technique/media – it is easy to use our platform: artists are presented in ten sections: Painting, Sculpture and installation, Photographic art, Virtual art, Video art, Performance, Land art, Digital Graphics, Urban art and Design.
Here you can see various works of the artist, read his/her biography and contact the author.
We hope in the next future to complete it with the perfect network and the best partners.
The opening of the final exhibition was planned for March but everything is skipped owing to this situation with quarantine. You gave additional possibilities for artists – that's very inspirational! Why it was important?
I can say that in the virus difficulty, we have found an opportunity! Never as this year we have known the finalist artists in depth. So we decided to do online meetups. It is a pleasure to communicate, to speak about art and the future, to see their faces, to feel energy and solidarity.
When we meet them in person in Venice, we will recognize them immediately, and connect them to their artworks. During the video-calls they showed us their ateliers and the works in progress. Now we can recognize their style immediately. That's amazing and very inspirational!
What are the plans of Arte Laguna Prize for the future?
We want to create more and more connections with all the countries in the world. The goal is to bring to Venice every March the best representation of contemporary art from as many countries of the world as possible. We are planning a big opening on 13th of March 2021 to show finalists of current and future Arte Laguna Prize edition.
Interview was prepared by TAtchers' ART Management